RadAIO
An All-in-One tri-band radio transmitter running Open-TX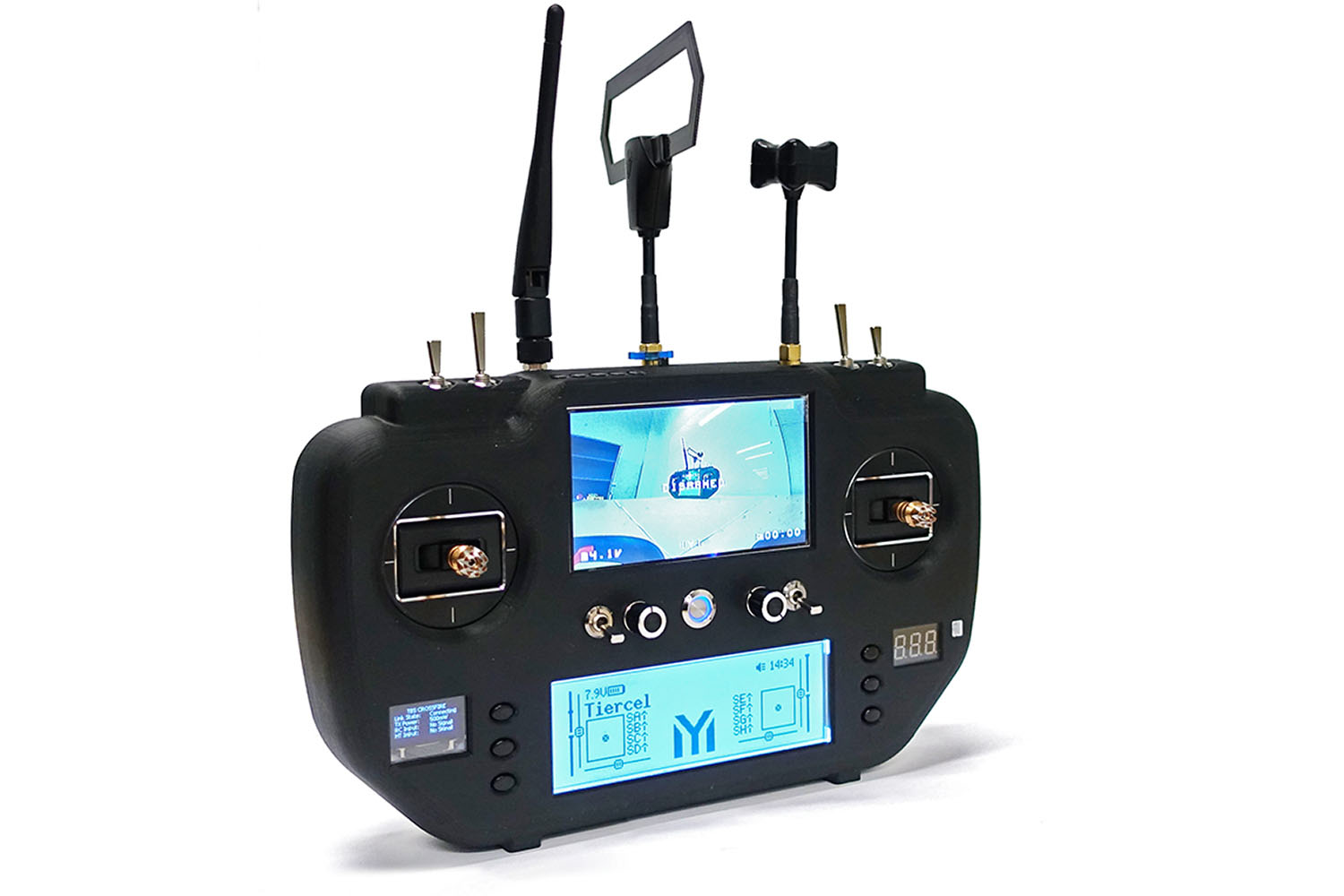 Most commercially available RC transmitters are single band and require external transmitter modules. The RadAIO consolidates a Frsky 2.4GHz RC Transceiver, a 2W 900MHz Transciever, and a 5.8GHz analog video receiver into one single handheld unit. It also includes multiple push button and multi-position switches which are uncommon in most COTS options.
Other unique features of the RadAIO are the built in battery checker that can measure single cell to eight cell Lithium Polymer (LiPo) batteries, the integrated 5" LCD screen and analog video receiver.
The battery life of the RadAIO is greatly improved over COTS transmitters. Each module can be individually powered on or off to maximize battery life. It is powered by a 50Wh removable battery pack consisting of four 18650 Lithium Ion cells.
Initial CAD Render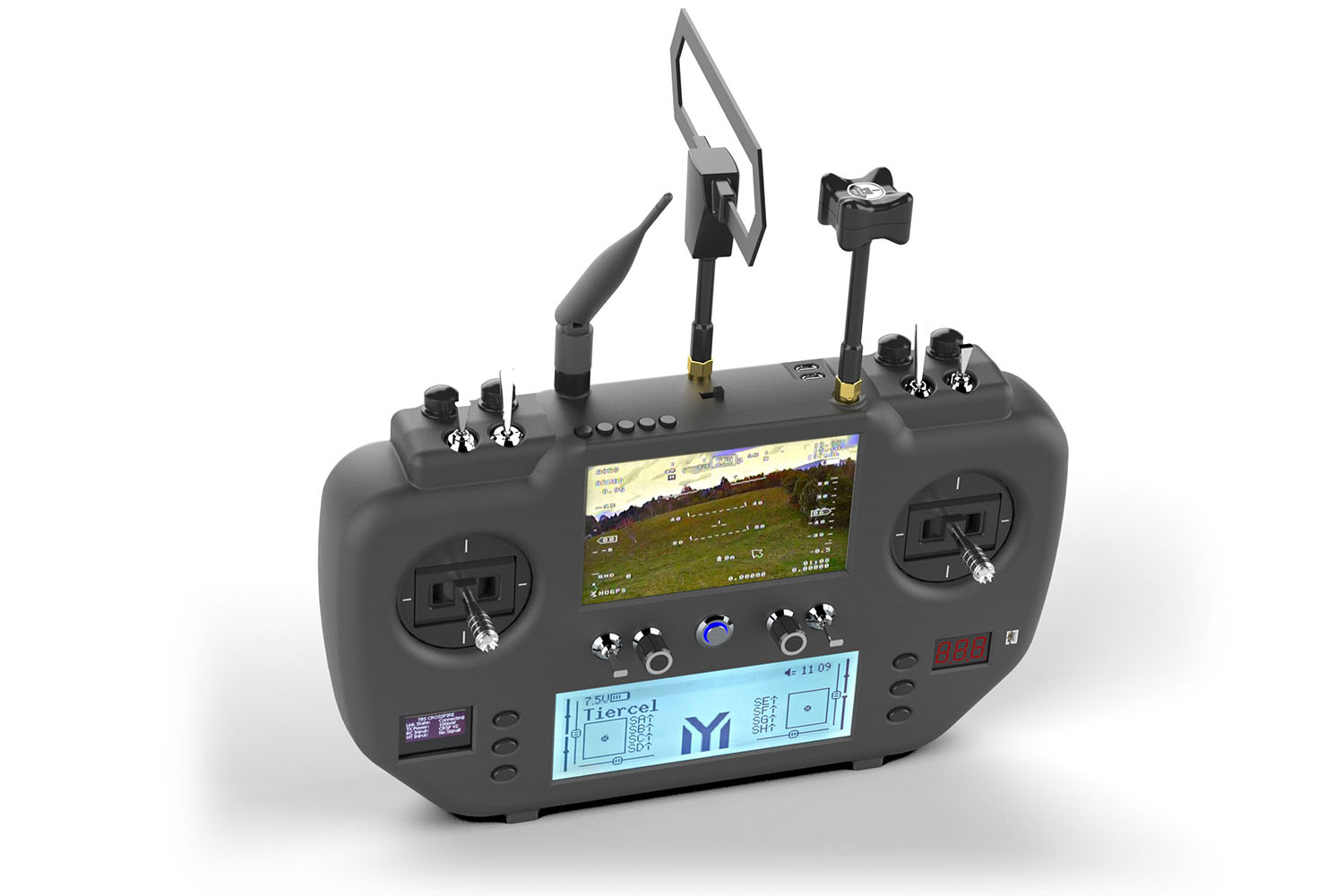 INDIVIDUAL COMPONENTS IN THE RadAIO
| | | | | | | | | | | |
| --- | --- | --- | --- | --- | --- | --- | --- | --- | --- | --- |
| | | FrSky Taranis X9D Plus | | | | TBS Triumph 5.8GHz Antenna | | | | FX-408 FPV screen |
| | | PNP8S2T2Y03QE Pushbutton Switches | | | | JST-XH Connectors | | | | LiPo Battery Checker |
| | | 3400mAh 18650 LiIon Cells | | | | TBS Crossfire 900MHz Transceiver | | | | TBS Diamond 900MHz Antenna |