Falcon 250
DARPA Fast Lightweight Autonomy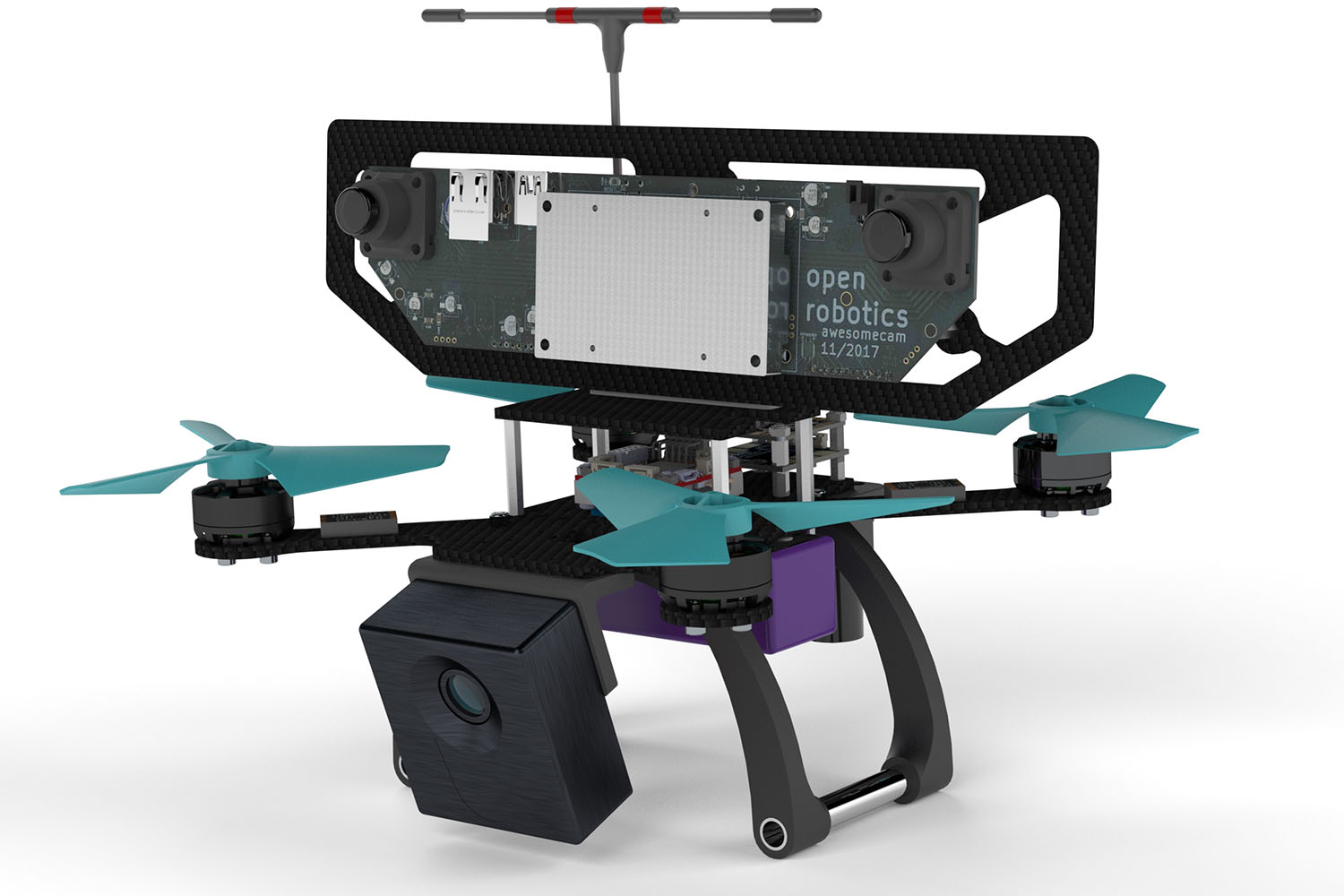 Autonomous robot capable of high speed navigation and control with all sensing, estimation, control, perception, and planing done with on-board computation. The Falcon 450 was capable of reaching speeds of over 15m/s and capable of GPS-denied flight.
Physical test vehicle
The two cameras, TX2, FPGA, and IMU were tightly integrated on the Open Vision Computer developed in collaboration with Open Robotics.
Tech Specs
Compute

NVIDIA Jetson TX2
Intel Cyclone V GT FPGA
Pixracer FMU v4

Sensors

Python 1300 CMOS sensors
VectorNav VN-100 IMU
PMD Monstar depth camera
Garmin Lidar-Lite

Communication Link
802.11ac WiFi
Propulsion System

RX2206-2350KV motors
30A Brushless ESCs
6x4.5" polycarbonate propellers

Power

4S 4000 mAh LiPo Battery
Custom Power Distribution Board

Dimensions
250mm diagonal motor-motor
All up Weight
1300g